Michaela Louisa Occasionwear Mother Of The Bride Outfits
Michaela Louisa Occasionwear
Find elegant designs from the latest range of Mother of the Bride outfits and Michaela Louisa occasionwear. The designer label provides beautiful dresses for so many special occasions. Michaela Louisa occasion outfits also include dress and jacket suits for a modern Mother of the Bride and Mother of the Groom too. An ultra-modern range with feminine appeal allows each piece to be worn to different events throughout the year.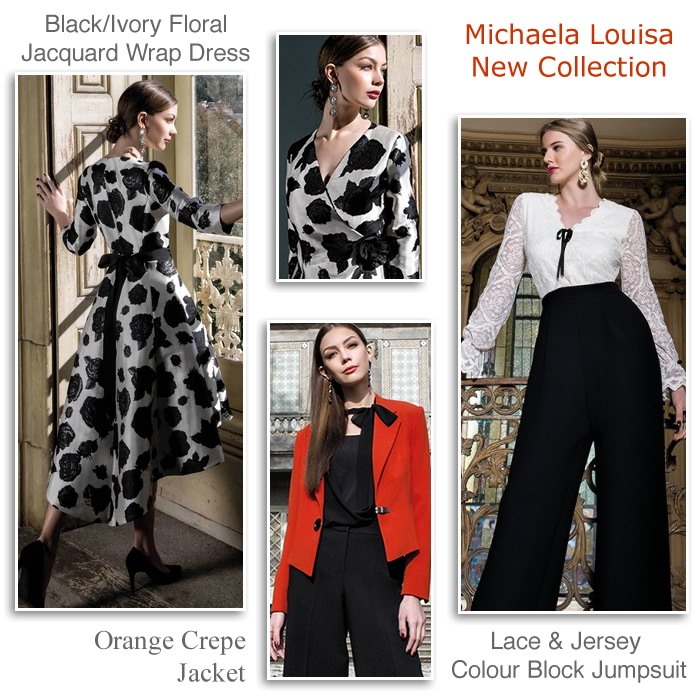 Michaela Louisa Occasionwear
Michaela Louisa Mother of the Bride, wedding guest and occasion outfits. New Autumn and winter collection. Black and ivory floral jacquard wrap coat dress, orange crepe cropped jacket, cream lace and jersey colour block wide-leg jumpsuit.
Michaela Louisa Sleeveless Dress & 3/4 Bolero Jacket 10 Fushsia
amazon.co.uk
Michaela Louisa Cut Out Collar Lace Overlay Dress 10 Green
amazon.co.uk
Michaela Louisa A Line Floral Print Dress with Scarf 10 White Multi
amazon.co.uk
Summer Dress Wedding Outfits
In addition to the perfect outfits for your daughter's wedding, there are elegant dresses for the cocktail hour too. Summer and winter wedding styles by Michaela Louisa are figure-flattering and fashionable.
Day Dresses and Eveningwear
So when it comes to finding something special, Michaela Louisa day and evening dresses tick all the boxes. Designs range from bold and bright to understated hues that capture the essence of each season. It's no wonder the fashion brand is relied upon for important social events and family occasions. It is a great place for everyday styles, formal wear and holiday dresses too. More importantly, wardrobe staples are so easy to wear making them a favourite choice wherever the destination.
Michaela Louisa Maxi Gowns
It's easy adding to your after-dark collection with ready to wear short and maxi length cocktail dresses. Michaela Louisa dresses are also great for race day too. Dresses are easily dressed up with a matching fascinator and heels for a picture-perfect Royal Ascot race day outfit. In addition to fabulous dresses, new season styles feature the latest colour-block trend with stunning cream lace jumpsuits.