Mature Bride Dresses and Wedding Outfits For Women Over 50
Mature Wedding Outfits and Dress Suits
Getting married is a wonderful event that can happen at anytime in our lives. What we choose to wear may be influenced by the latest fashion trends. Ultimately, if we're looking for mature bride outfits or dresses for the older lady, our shape, age, and what looks good will win the day.
Find sophisticated two-piece occasion outfits for all your special occasions throughout the year. For outfit, Inspiration Visit our Wedding Style Gallery
Ivory & Blush Lace Mature Bridal Wedding Outfits
Two Piece Occasionwear & Dresses For Over 60's
Occasionwear for Over 50-Year-Olds
---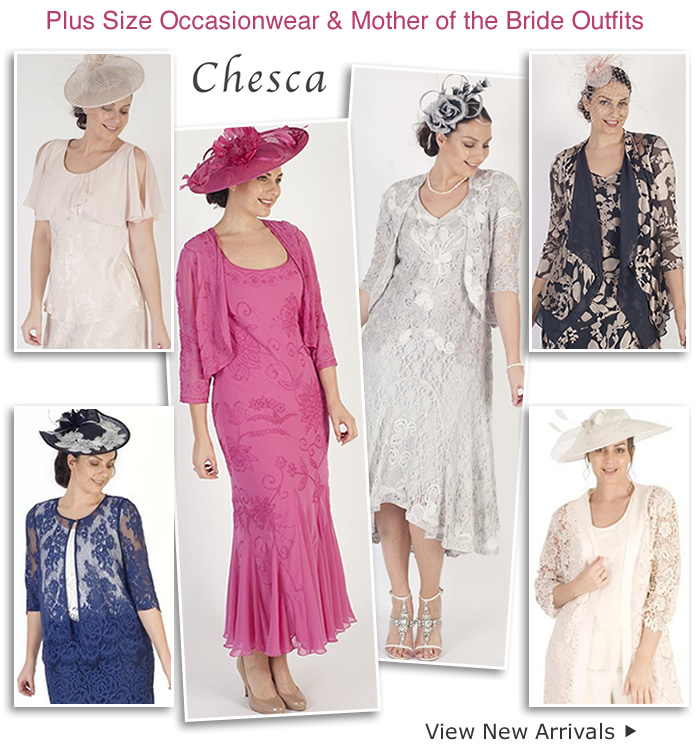 ---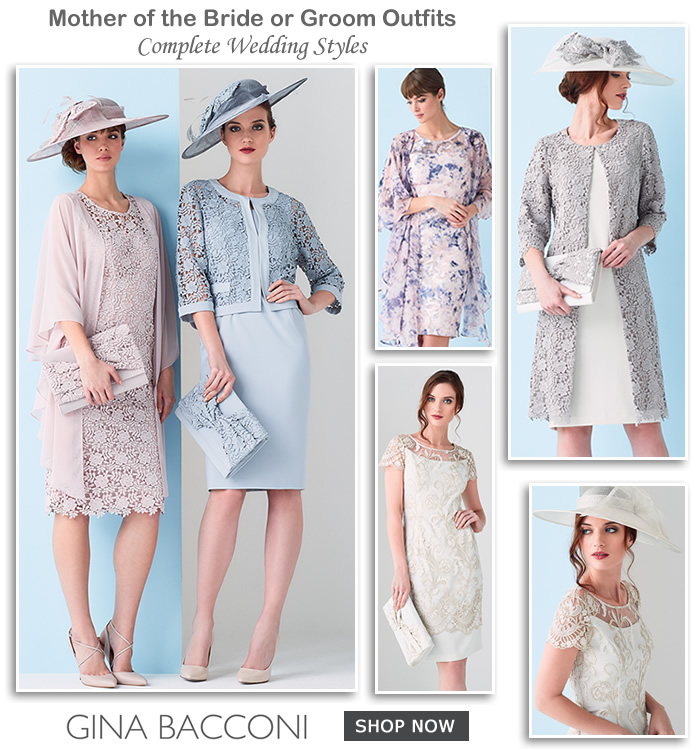 Today's modern approach to wedding fashion makes shopping so much easier. Wearable styles that look fabulous on the big can be coordinated in a variety of ways for a different look for many occasions after. Occasionwear brands such as Gina Bacconi, Shubette and Adrianna Papell are masters of creating chic, two-piece dress suits. For a completely sophisticated range at reduced prices, look to Just Last Season. With up to 70% off from brands Jacques Vert, Windsmoor, Kaliko, Eastex and Precis Petite. Here you will find wedding outfits from previous collections that are just as stunning as when they were first released.
The young bride has amazing bridal couture at her fingertips, helping her find the perfect wedding dress. The youthful body can carry many styles, from slinky body-defining outfits to big puffy meringue gowns. On the other hand, older brides may feel uncomfortable with such over-the-top creations and veer towards a more refined look.
Wedding Suits for Mature Women Over 50
Every bride looks beautiful on her big day, but the journey of getting there can be a stressful one. Ploughing through many wedding magazines, bridal shops, and fashion houses looking for inspiration starts out as fun but can soon be a mind-boggling experience. The mature lady, however, as the edge over her youthful sisters; she has wisdom and inner confidence that comes with age. She knows what styles work and how best to dress for her shape and size.
The location of the wedding will have a lot to do with the style you choose. In addition to the traditional church wedding, ceremonies can be performed almost anywhere nowadays, from an exotic beach and elegant country house to a chic city. Timing will of course, also hold sway on what you wear.
Summer & Winter Wedding Styles For Sixty Plus
Summer is a popular time for weddings, but winter can be just as rewarding. There's something magical about getting married around the festive holidays or on a snowy winter's day. Each season comes with its own palette of pastels, punchy hues and warmer tones that will play a part in the overall colour theme.
The older woman can wear various styles, such as a floral print dress with fetching lace shawl, pencil skirt and coordinating jacket or choose to shimmer in a silk dress and matching bolero.
Bridalwear for Older Women
Modern older women today know their own style and will already have discovered a host of designers and fashion stores they are happy with. However, getting married poses a different question when looking for something spectacular for that all-important day. What will you choose? A full-length ivory gown or a chic two-piece outfit; with so many occasionwear collections, the choice is endless.
Plus Size & Petite Wedding Outfits
Jacques Vert is great for mature bridalwear and Mother of the Bride outfits. Complete wedding outfits and dedicated pages on what to wear to special occasions will help you carry off your special day with panache. For feminine styles in plus sizes, there's Chesca Direct, home to wonderful fluid styles to suit the fuller figure.
Here you will find plus-size wedding gowns, two and three-piece outfits and loose-flowing dresses with matching shrugs. For smart separates, skirt suits and sophisticated tailoring, look to CC Fashion and collections in standard and petite women's sizes.