Autumn Occasion Outfits
Transitional outfits arrive at L.K. Bennett just in time to take us from one season to the next. So getting the look right is easy with effortlessly pairing of midi skirts, silk blouses, dress and trouser suits. Autumn occasion outfits are all about the detail with ready to wear party dresses boasting feminine flare and nipped-in waists. Beautiful designs in green, navy blue, monochrome and blush will add an instant wardrobe refresh.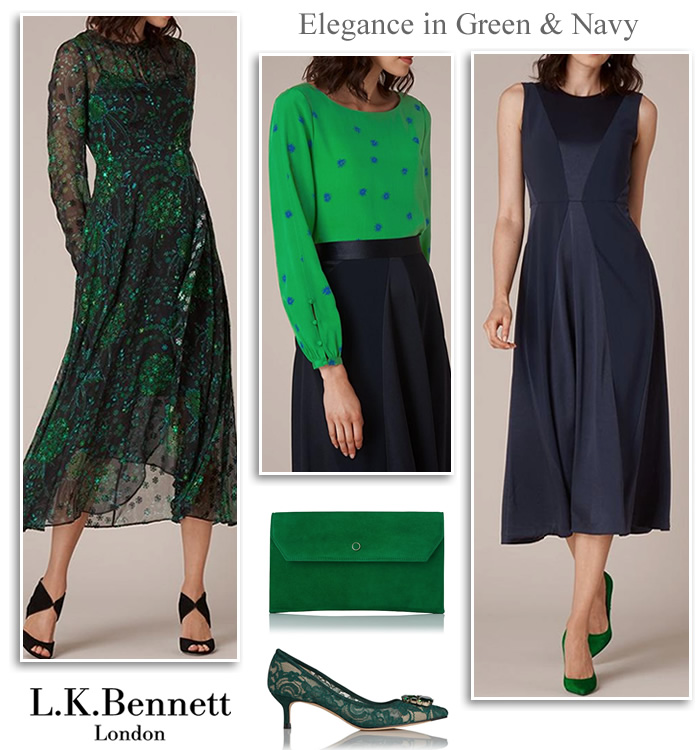 Edge to Edge Jackets and Trench Coats
You'll find chic layering and cover-ups too with an edge to edge styling and waist-cinching belts. Classics such as trench inspired suede coats works well with all your best outfits. Slipover body sculpting dresses and heels or keep it simple with off duty flats and slim leg trousers. Collections also include military jackets with gold buttons, Crombie styles and double-breasted leather coats.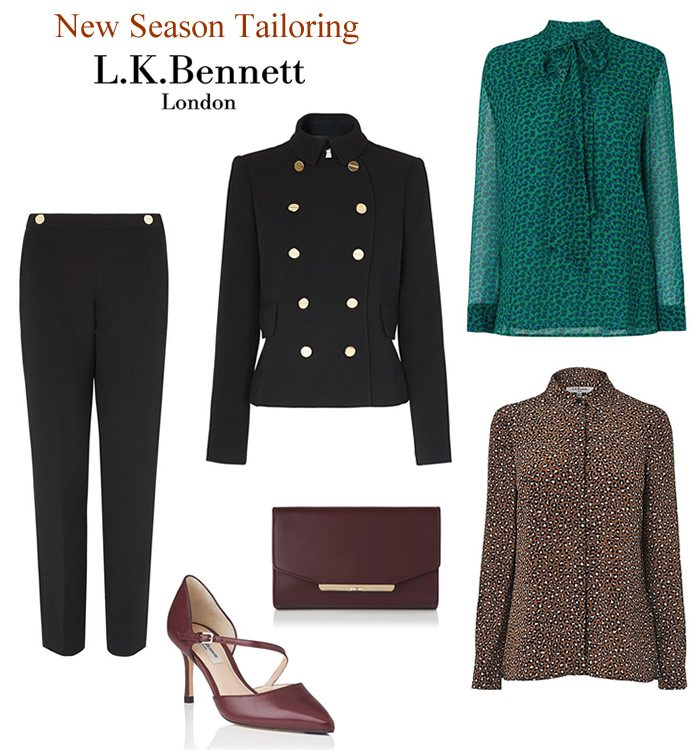 Cream Tweed Pencil Skirt Suits
The new range is ready to take centre stage with investment pieces crafted from the most opulent fabric. Designs combine original prints, signature detailing and rich colours to perfection. Occasion dresses showcase unparalleled attention to detail with intricate and subtle embellishment for after-dark elegance. For more polished styles to take you from desk to dinner, there's the laurel cream tweed skirt suit. The flattering pencil skirt finishes elegantly to the knee while the coordinating jacket is collarless with fringed edges. Simply elevate your evening look with L K Bennett leather courts and matching clutch.
L.K. Bennett Occasion Dresses & Trouser Suits
Silk Occasion Dresses & Midi Skirts
There's something timeless and incredibly alluring about silk. The ultra flirtatious fabric combined with elegant styling is always going to turn heads. Look out for sheer chiffon layers, billowy sleeves, handkerchief hemlines and shimmering embellishment. Romantic calf-length full skirts and flowing dresses are cut to flatter to make a statement wherever you go.