Designer Dresses to Hire for Wedding Guests & Brides
Wedding Guest Designer Dresses to Hire
Imagine an endless selection of designer dresses and a brand new look every time you step out whether as a wedding guest or mother of the bride. At GirlMeetsDress.com you can share their endless wardrobe of designer dresses to hire and wear at a fraction of their retail price. Your own fashion fantasy becomes a reality with gorgeous dresses for you to rent. If you love a designer label you'll be in designers heaven when you see the list of elegant collections on offer. For wedding outfit ideas and Mother of the Bride dresses to buy:  View our 2020 Style Gallery
---
Mother of the Bride Wedding Outfits to Hire Designer Dresses to Rent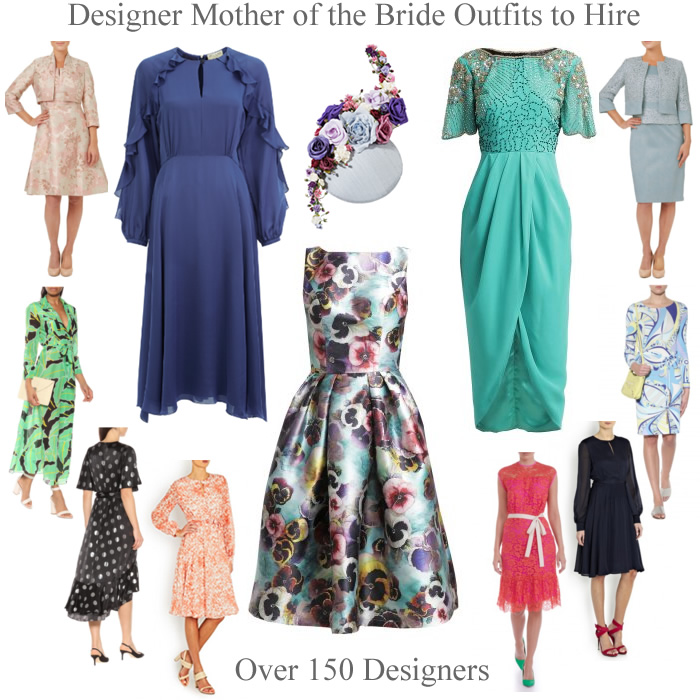 Designer Dresses to Hire at Girl Meets Dress
Here are just some of the many designer labels featured at Girls Meets Dress.com: McQ Alexander McQueen, Red Valentino, Alexander Wang, Amanda Wakeley, Ariella, Butter by Nadia, BY MALENE BIRGER, Jovani, Libelula, Stella McCartney, Marc by Marc Jacobs, Victoria Beckham, Gorgeous Couture, Alice and Olivia.
Girl Meets Dress was the UK's first, and remains the leading UK Luxury rental service – and with over 4000 dresses and over 150 designers in stock, you can save money with up to 95% OFF the retail price.
New-in Wedding Outfits to Buy
Rent a Dress For Every Occasion
Every year you have weddings, dinners, birthdays and every occasion demands that you wear the perfect dress, but we all have dresses only worn once – a wardrobe full of one-hit wonders. Choosing to hire a dress means you'll never have to worry about a double-take with someone wearing the same outfit. For an instantly red carpet status look to Girl Meets Dress for something unique and different for all your occasions.
As Seen on Celebrities
Make a statement in a stunning evening gown worn by one of your favourite celebs or try a royal influence in a Beulah gown as seen on the Duchess of Cambridge. Renting occasion-wear is a great way to reinvent yourself in luxe fabrics and dazzling designs. Best of all hired dresses come without the designer price tag!
Hiring Wedding Guest Dresses
Be inspired with your very own one-stop designer shop and look remarkable in any one of the fabulous outfits available to rent at Girl Meets Dress. There's plenty of occasions to dress up for so why not make it an enviable creation. Select the event and be inspired with a whole range of outfits for Wedding Guest, Black Tie, Prom, Date Night, Day at the Races, Christmas and New Year Partywear, Bridal, Bridesmaid, Honeymoon and Mother of the Bride.
How to Rent the Dress of your Dreams
The hardest part of renting a dress is going to be choosing from such an impressive line up of outfits. Filtering by designer, occasion, colour etc will put you on track in finding that dream dress of a lifetime. Once you've selected your dresses book either a 2 night or 7-night rental period. If you're concerned about sizes, every order can include up to 2 long or 3 short dresses. You try them all on and wear your favourite. After the event, post them all back using the free return label and receive a refund for anything unworn. Easy!
FAQs
How soon should I order my dress?
From 6 months before the event to same-day delivery in London – Girl Meets Dress caters for everyone. Simply book the dresses you love for your event date and they will be reserved.
Can I try my dress on before it arrives?
Yes, whether you try them on the week of the event or use our Advanced Try on service 3 months before, you will always be refunded for the dresses you don't wear.
Do dresses come in different lengths?
Yes, all the dresses come in various lengths. Simply inform Girl Meets Dress of your height and we will send the best fit.
You don't need to stress about enjoying the event either – every dress can be insured for minor damages that you are expected to encounter – and spills, stains or zip breaks are all covered. Girl Meets Dress takes care of the dry cleaning after every event.